Ouzo Calamari & Noodles
We sweated off a thinly sliced onion in a little oil and slowly added ouzo until the onion was glossy.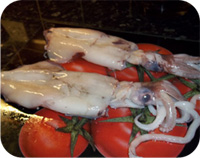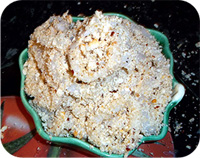 We cut two squid tubes into rings and coated them in seasoned breadcrumbs before frying quickly in oil.
We served them over the ouzo onions with fresh pasta noodles and some herbs and of course a wedge of lemon.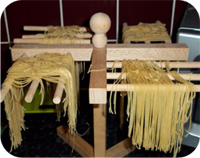 Search Cook Nights Recipes

Recipes by type:
Recipes by ingredients:
Recipes by Country: