Moussaka
We thinly sliced 2 large aubergines and dry fried them in a non-sick pan.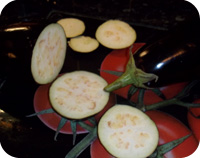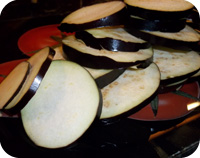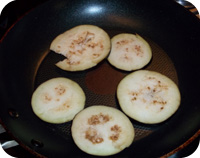 We then sauteed onions, garlic and chilli in the pan in a little oil.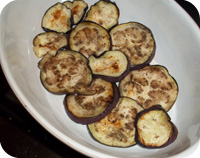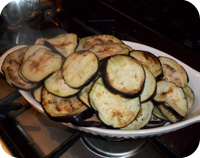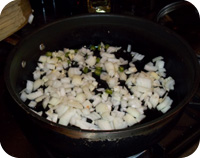 We then browned lamb mince then added a can of tomatoes. We then built up layers of aubergines and the mince in a oven proof dish.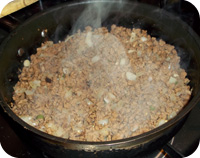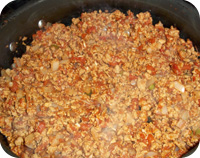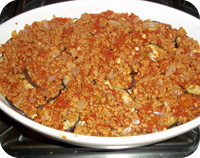 For the topping we mixed Greek yoghurt with 2 eggs and beat it well.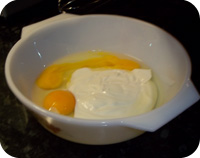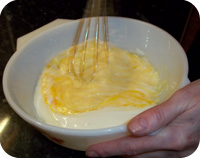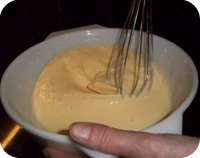 That was then poured over the dish. Lastly we sprinkled over some grated cheddar cheese. And we made a salad for serving it with.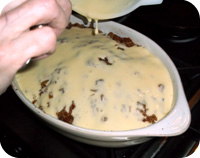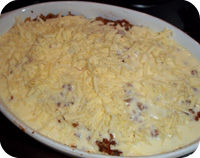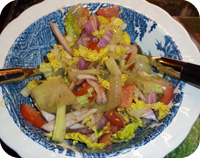 We let it bake for 45 minutes in the oven.