Meatballs Stuffed with Feta Tortellini
We started by making a spicy paste if shallots, garlic and chilli which we blitzed in a little processor. We portioned out some pork mince to which we added a small amount of the paste.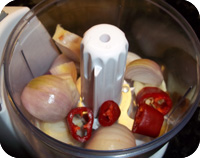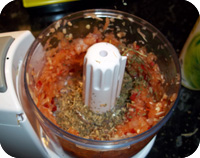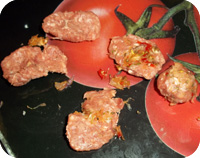 We then put a small piece of feta cheese onto each portion and worked them into meatball shapes.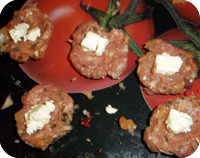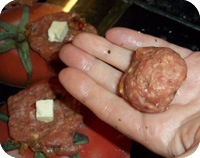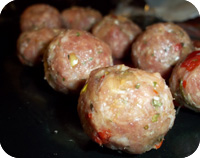 We fried them until browned in a pan, trying not to let them burst open. We put them to on side and added the rest of the paste to some oil.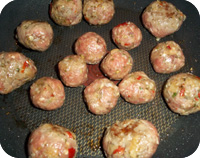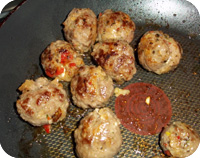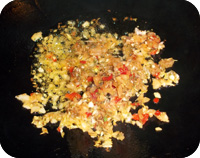 We added some chopped button mushrooms and a carton of chopped tomatoes and let the sauce cook for a few minutes.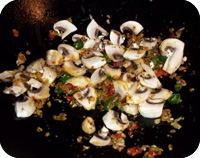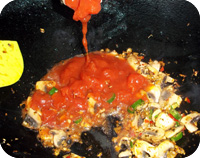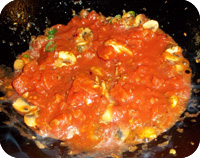 We added a good glug of chilli vodka and let the sauce simmer until thick and added half of our meatballs to it. We rolled out a ball of our homemade pasta through the machine.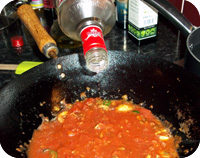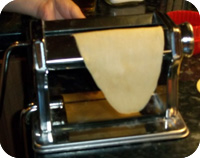 We cut out circles and put a small amount of sauce onto each and a meatball.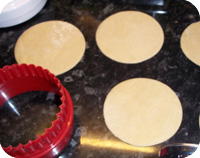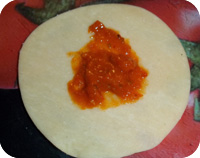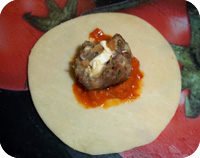 We carefully folded the pasta over into half moon shapes and sealed with a little water. We then brought the two ends together around our thumbs and sealed them firmly. It made about 8 tortellini's.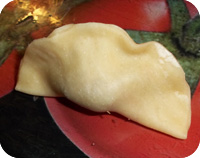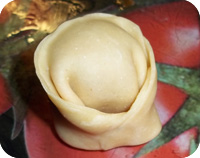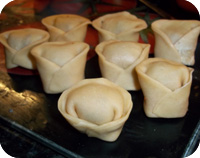 The rest of the pasta was cut into tagliatelle and we boiled that in salted water for about 4 mins. The tortellini took a bit longer.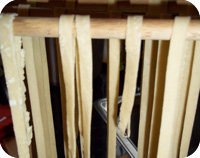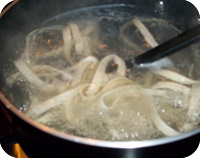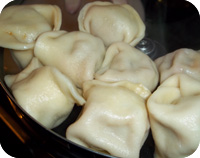 We added the tagliatelle to the sauce and served it all together with little cherry tomatoes on top. The meatballs were delicious and the little bursts of salty feta inside added a little something to the dish.