Leek & Mushroom Ravioli with Sage Butter
For the filling we had onions, chilli, garlic, leeks and baby button mushrooms. We sauteed them all together until soft but not coloured, we also added some small blanched broccoli florets and some Boursin to bind it together.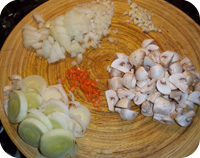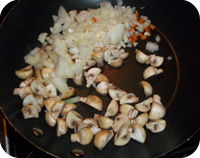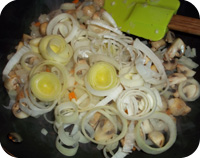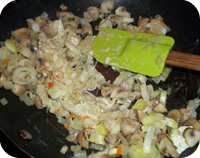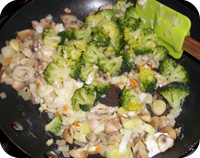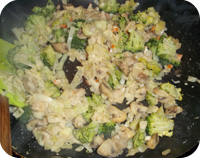 While this cooled we rolled out a portion of our fresh pasta. We cut out 10 discs with the biggest cutter and spooned some of the mixture onto half of the discs, we sealed with the other discs to make ravioli.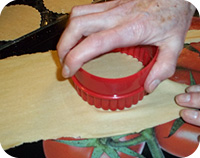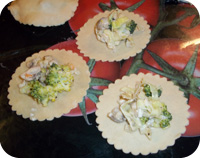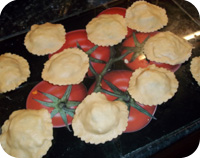 We boiled them in salted water for 5-6 mins at the same time we poached 2 eggs in Babs's poaching pouches.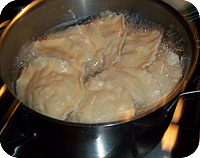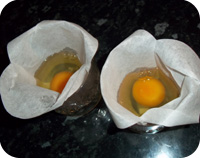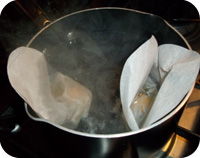 For our sauce we melted a good amount of butter noisette (nutty brown) and added some whole fresh sage leaves until they were crispy (but not burnt).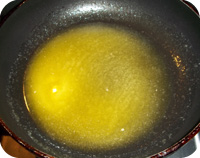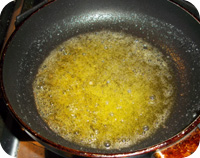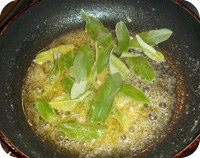 We assembled the ravioli with a poached egg on top and drizzled over the sage butter, the runny poached egg added such a richness to the dish.