Leek Cheese Pasta Bake
We cooked some large penne pasta until al dente and set it aside to cool. We sautéed some sliced leeks with chopped garlic.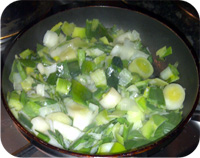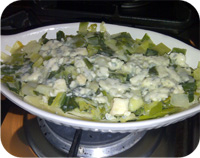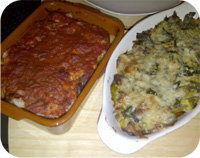 We lined the bottom of a dish with some of the pasta and spooned over the leeks. We then crumbled over chunks of Dolcelatte cheese and topped with parmesan cheese.
We then baked it in the oven for 40-45 mins.
Search Cook Nights Recipes

Recipes by type:
Recipes by ingredients:
Recipes by Country: