Lamb Vindaloo
Having loved our Valentine Vindaloo made with pork we decided to use our favourite meat and do a Lamb Vindaloo.
We diced the lamb into cubes and blended the marinade into a paste using 10 Kashmiri Chillies, 1 inch of ginger, 3 cloves of garlic, 1 tbsp of tamarind paste and 1 tbsp of cider vinegar.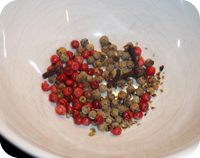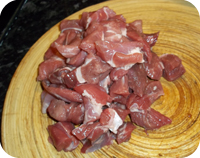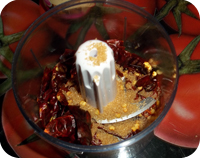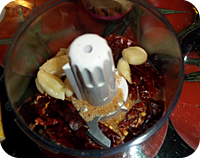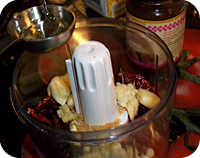 The paste was then well massaged into the meat and left to chill for 1-2 hours.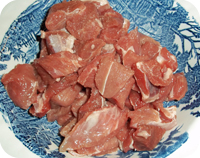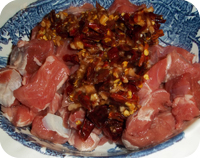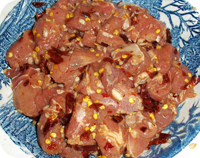 Then using a pestle and mortar we ground peppercorns, cloves, cumin seeds, coriander seeds and turmeric into a fine powder and diced 500gr of onions.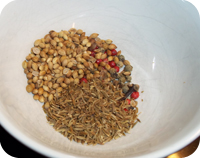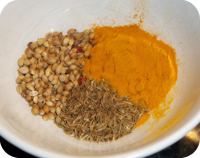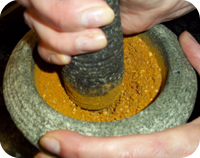 We heated a large frying pan and poured in 1-2 tbsp oil and then added the dry spices, frying gently for a few minutes to release their oils and aroma. We then poured in another tbsp of oil and added the onions, 12 fresh curry leaves and a star anise and gently cooked the onions until soft.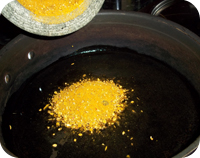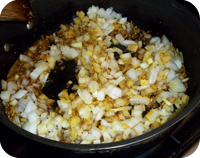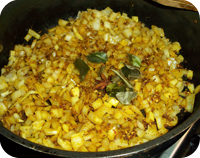 We then added the marinaded diced lamb to the pan with ½ tsp of salt, 1 tbsp of brown sugar and 3 tbsp of water and let it come to a simmer for at least an hour, adding more water as required up to 250 ml until the meat was tender and the sauce reduced to a thick consistency. We then removed the star anise and served this with pilau rice and coriander naan breads.