Cranberry Ice Cream Cake
We whipped a 300ml tub of double cream until very thick and forming soft peaks.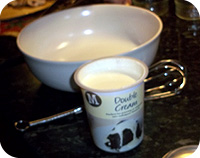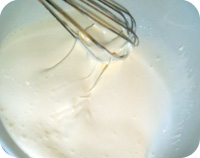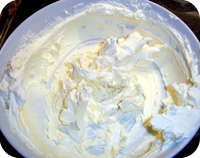 We chopped 30g of dark chocolate very finely with a knife so that it splintered. We folded them into the cream, along with a tbsp of cherry liqueur.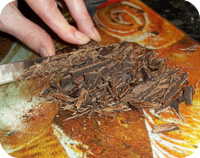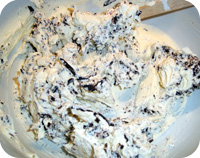 We chopped up some dried cranberries and mixed them in too, then crumbled about 8 meringue nests in.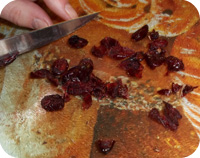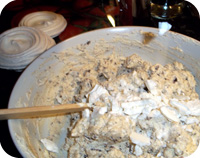 We lined a round silicone dish with cling film, making sure to have enough there to cover the top later. We packed the mixture in and pressed it down with a spatula. We froze it until solid and cut it into slices and put it on a decorated cake stand.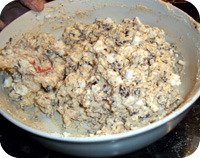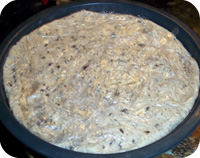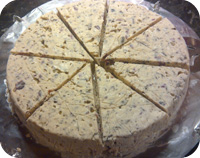 For the chocolate sauce, we simply gently melted a packet of peppermint thins over a pan of simmering water. And slowly added some peppermint tea to dilute the sauce. This was then drizzled over the cake whilst still warm.