Ham & Lentil Soup
In a large pot we placed a smoked ham hough and added chopped leeks and carrots and poured over enough cold water to cover the ham. We boiled it for about 1 and half hours until the ham was tender. We removed the ham and strained the stock.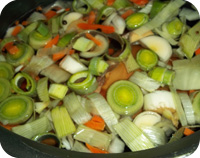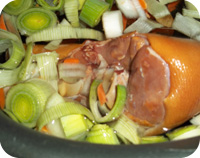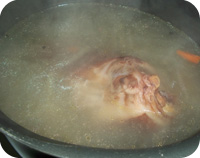 In another pan we softened a chopped onion in some butter before adding sliced leeks and chopped carrots.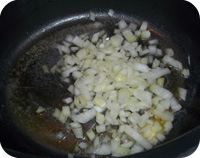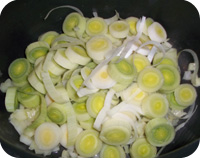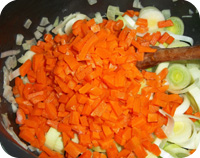 We sweated them off until soft. We then added the stock from the ham.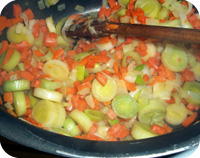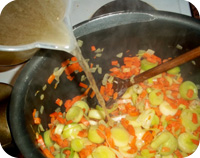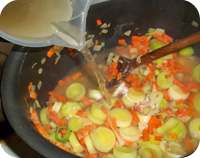 We then added rinsed red lentils and stirred well. We let the soup simmer for another half hour.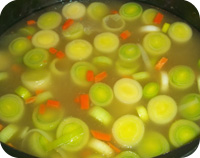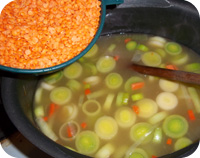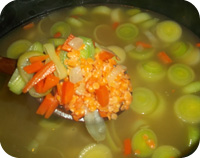 We shredded the meat from the ham and added that to the soup. We served with croutons.