Fresh Fruit Tart
We used ready-rolled sweet shortcrust pastry we cut out a large circle to fit our tart case. We pricked the base of the pastry before covering in baking parchment and filling with baking beans.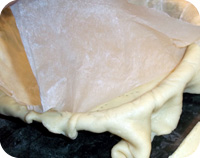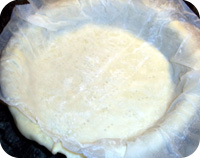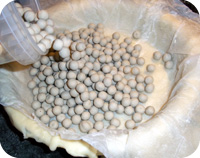 We then blind baked them for about 15 minutes. For our filling we used pineapple chunks, a sliced nectarine and raspberries.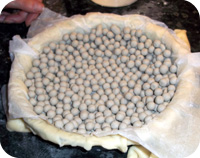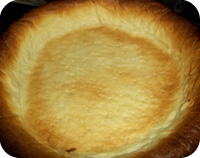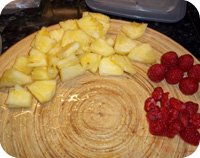 We also had some rhubarb which we softened down in a warm pan with some brown sugar until reduced and sticky and sweet.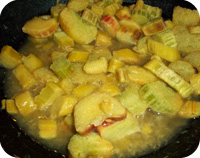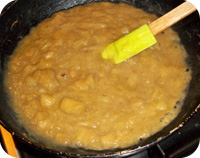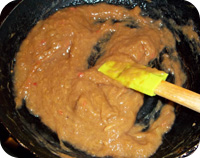 We then spread a layer or the rhubarb sauce on the bottom of the pastry before layering it with the pineapple pieces and nectarine slices.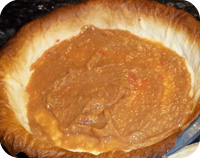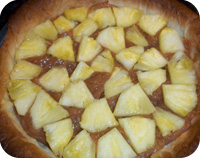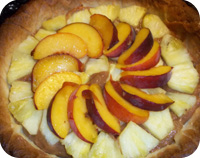 We placed some raspberries in the centre before dusting it generously with icing sugar.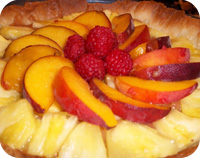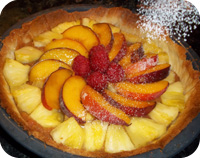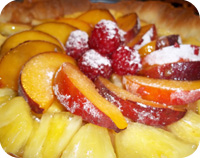 We then baked it in the oven for about 10 minutes until warm and juicy.