Frittata
An ideal meal for when you're busy or short of time but still want something tasty. We thinly sliced a couple of potatoes (skin on). We chopped spring onions, red and green peppers and some chestnut mushrooms. We blanched a few broccoli florets.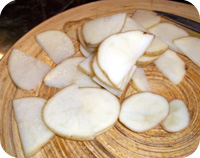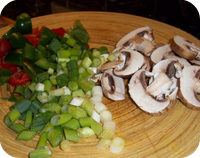 We sautéd the potato slices in a little olive oil before adding the peppers and the mushrooms.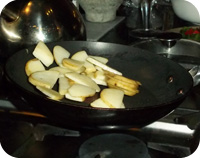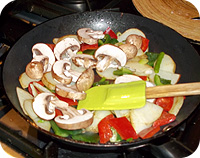 Once everything was cooked but not too soft we added the broccoli and 3 eggs beaten with a little milk.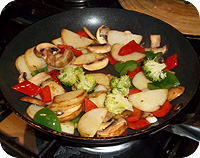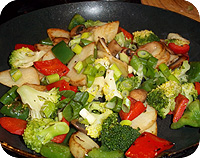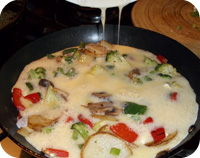 We let the egg cook through and added crumbled feta cheese on top near the end.