Filo Parcels - Cheesy Surprises
We wanted to use filo pastry again so concocted a couple of new fillings.
Firstly we fried off some Quorn chicken style pieces.
For filling 1: we mixed it together with some wilted spinach and feta cheese.
For filling 2: we crumbled in seriously strong stilton cheese.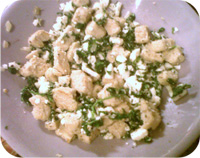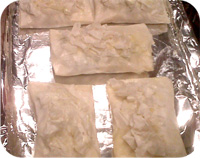 We then made filo parcels for each filling and decorated them with some torn filo before baking in the oven.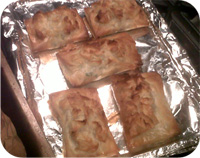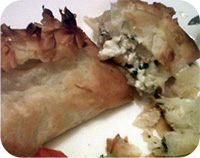 The cheeses added such a great consistency and flavours.