Ouzo Fennel with Squid Recipe
We sliced red and yellow peppers and finely chopped some fennel which we sauteed in a pan until soft and gradually added Ouzo and flambéd.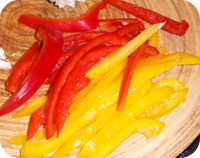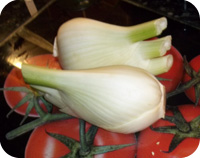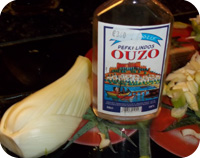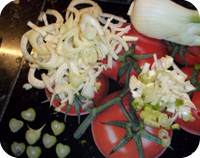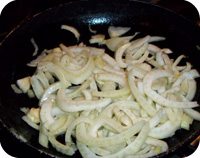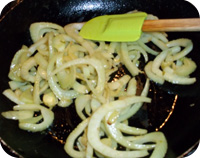 We let them all slowly soak up the Ouzo.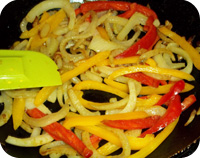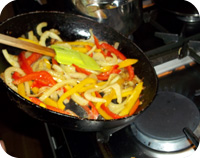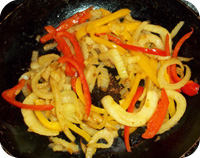 We then prepared the squid tubes which we sliced into rings. We then added fennel seeds and seasoning to plain flour and coated the squid rings in the flour.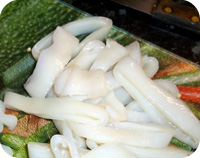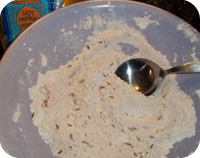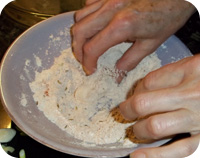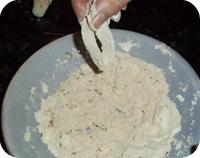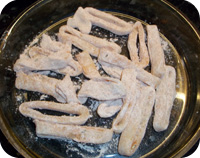 We then deep fried and served on top of a bed of Ouzo fennel and peppers with a spring onion garnish.