Empanadillas - Savoury Puff Pastries
We rolled out a packet of puff pastry as thinly as we could and cut out circles and squares and rectangles ready for our savoury fillings.
Fillings
We made several fillings for our pastries. One was minced lamb cooked with chilli, garlic and a little soy & sesame sauce. We also chopped up some mushrooms, broccoli florets and sliced mushrooms and black pudding. On some of our circles we put dolcelatte cheese and fresh mint or broccoli before folding them into half moon shapes.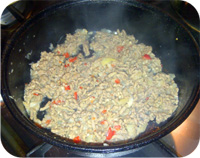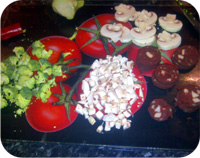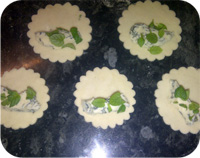 We put the cooled minced lamb mixture onto our rectangles of pastry before folding in half. We had some slices of peppered salami which we stuffed with more of the dolcelatte cheese and rolled into tubes. We then rolled them in pastry squares, tucking in the edges.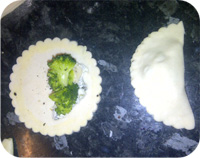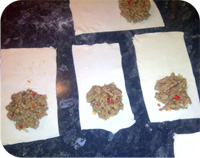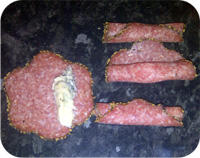 We fried our sliced mushrooms and black pudding until cooked then let them cool before stacking them in the middle of more pastry circles. We then topped with another circle of pastry and sealed them tightly and brushed all of our empanadillas with egg wash.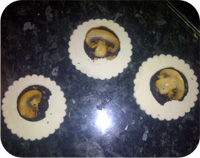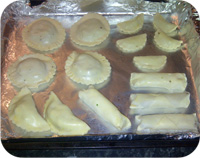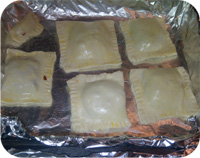 They were then all baked in a pre-heated oven at 200°C for about 15 mins. We served them warm with our left over broccoli, mushrooms, black pudding and dolcelatte cheese.