Dry Spiced Roast Duck
Babs spotted 2 duck legs at a great price, so we couldn't resist. Want to do something different we raided the store cupboard for inspiration.
We decided on a dry rub for the duck legs. We washed and plucked any stray feathers from the legs before scoring the skin.
Using a pestle and mortar we ground together fennel seeds, coriander seeds, peri peri seasoning and some chilli flakes. We then rubbed this firmly into the skin and the spaces between the cuts.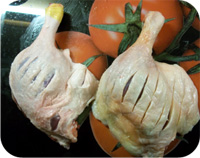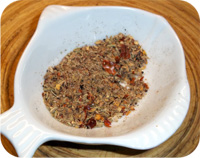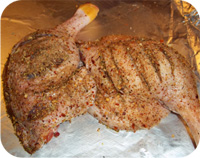 We also chopped up and fried some chorizo and chestnut mushrooms. And we roasted two duck legs in the oven until the skin was crispy.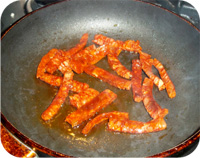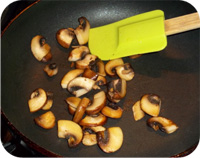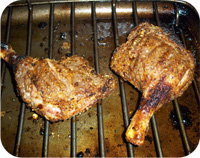 We served the duck with warm pita breads, spring onions and a spicy dipping sauce. The pitas made great pockets for all the wonderful ingredients.