Cranberry Oatcakes
We chopped up some dried cranberries for our flavouring. We used medium oatmeal and added some salt.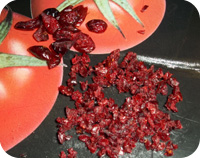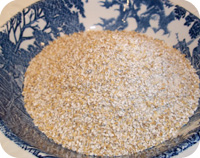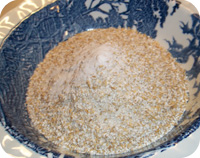 We then poured in some olive oil and our chopped cranberries.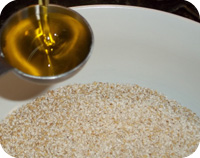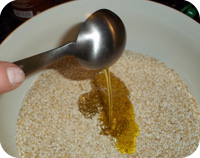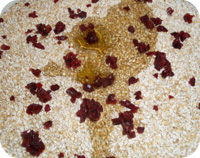 We then gradually added enough boiling water to bring the mixture together into a smooth dough. We then it out.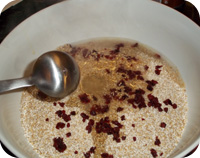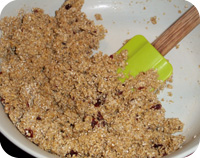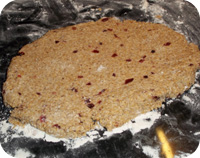 Once it was about 5 mm thick we cut it into circles. We then baked them in a preheated oven (180ºC) on the middle shelf for 12-15 mins (or until firm).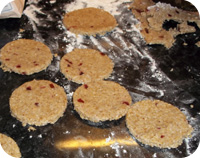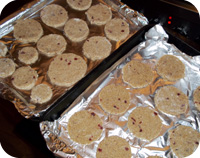 The chewy cranberries gave a lovely flavour and texture to the oatcakes.