Cigar Spring Rolls
Despinaki has something similar to this on holiday this year, so we thought we'd give them a go as they were impressive to look at.
For the filling we finely chopped green chilli, lemongrass, ginger and garlic. We fried it off in some oil with Quorn chicken pieces. We then added a packet of oyster sauce and some fresh chopped spring onions.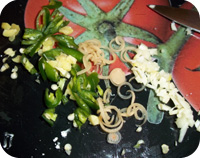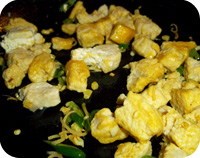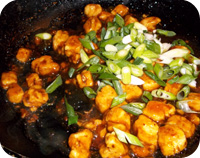 We let the mixture cool before handling it. We had bought frozen large spring roll wrappers which we defrosted and separated. We placed a small amount of the mixture near one end of the wrapper and carefully rolled it up into a cigar shape.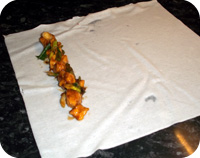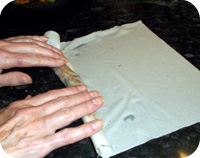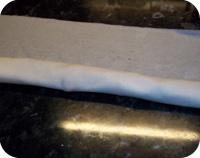 We tucked in the ends to make them look neat and sealed them with some water. Once they were all rolled we kept them in a damp tea towel to stop them drying out. They were then ready to shallow fry in hot vegetable oil until nice and crisp.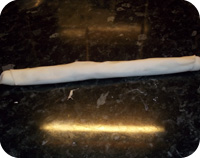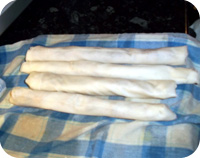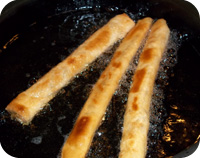 We served them with a small salad and sweet chilli dipping sauce.