Chorizo & Prawn Stir Fry
Another simple yet tasty dish. We sliced yellow, red and green peppers, some red and green chilli and chorizo.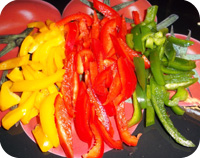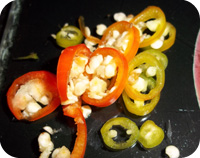 We also chopped 3 spring onions. We fried the chilli in a little oil before adding the chorizo.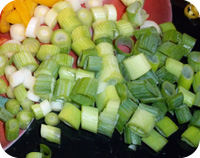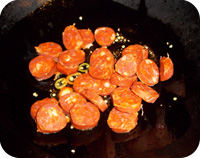 Once the chorizo was coloured we added the peppers and some hoi sin sauce.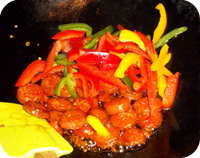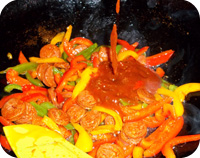 We stirred in some medium noodles and cooked king prawns then the spring onions.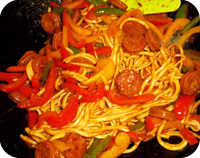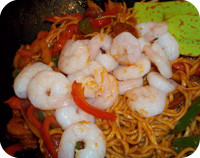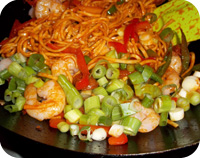 Once everything was well coated in the sauce we served on warm plates.