Chorizo in Cider
A great Spanish Tapas dish that Babs found the recipe for in a smashing wee book her lovely friend Susan had bought her. In 3 tbsp of olive oil we fried a small white onion. To which we added 2 tsp of paprika and mixed well.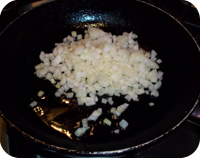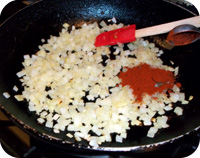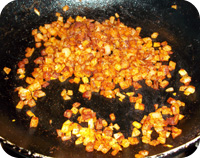 We added a bay leaf and 125ml of cider which came out of our nightly quota! (it was worth it) and 60ml of chicken stock. We sliced 300g of chorizo and added it to the pan.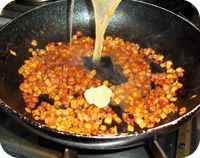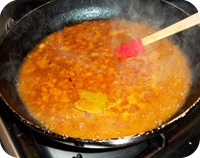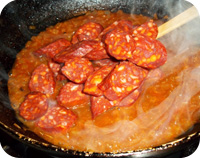 We let it all simmer for about 5 minutes until it had reduced and the alcohol had cooked off.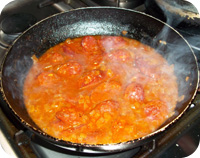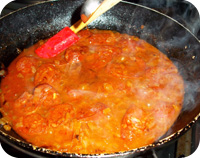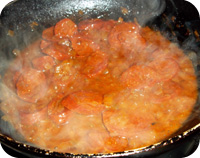 We served it with a generous helping of chopped fresh parsley and garlic bread.