Chocolate Chillies
Despinaki had a few homegrown chillies left and Babs came up with this idea. We put a pan with a little water on the heat and out some white chocolate pieces into a bowl on top.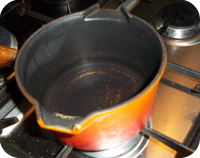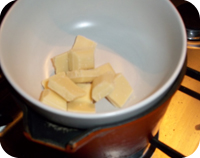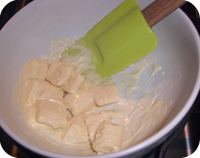 We mixed the chocolate until it had melted. We then dipped each of the chillies in the chocolate and put them on some baking parchment. Before the chocolate had hardened we sprinkled them with coarse sea salt and let them set.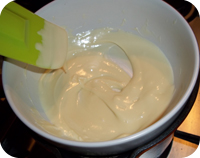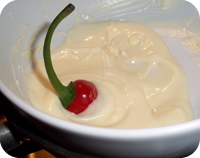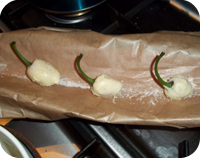 They looked fabulous, we served them with our . The chillies were sweet and the salt with the chocolate was a lovely combination.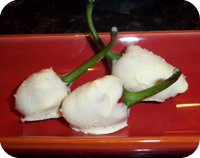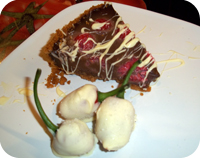 Search Cook Nights Recipes

Recipes by type:
Recipes by ingredients:
Recipes by Country: