Chilli Con Carne with Chocolate
We started by browning the beef cubes and removing them from the pan. We chopped an onion, garlic and a red chilli. We fried the chilli in garlic in a little oil.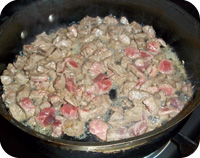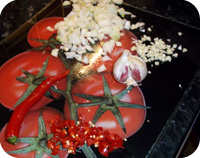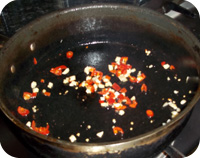 We added the onion. We chopped some red, green and yellow peppers for adding later. To the pan we added a tin of chopped tomatoes.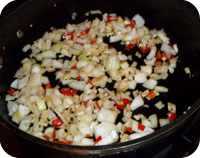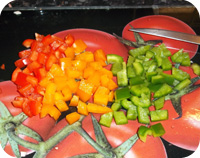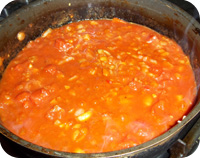 Then some paprika and tomato puree which we mixed well before adding the meat. After a while we added the peppers so that they would keep their texture.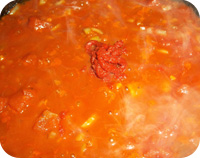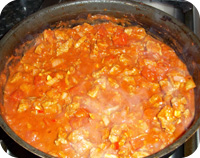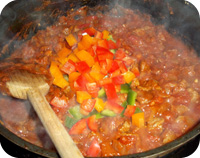 In went a tin of rinsed and drained red kidney beans. We let it reduce and thicken some more.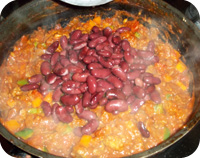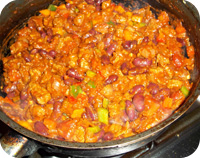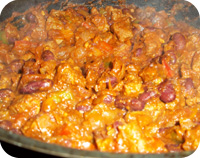 We sauteed some fresh asparagus in a little butter to serve with our chilli and a couple of pita breads. At the very last minute we grated over some dark (70% cocoa) chocolate.