Cheese Pastries - Savoury Puff Pastries
We rolled out a packet of all butter puff pastry to use for our savoury cheese fillings and let the pastry rest for a few minutes. The cheeses we used were: Wensleydale & apricot; cheddar & caramelised onion; nettle cheese; spicy mexican with peppers and a herby cheese.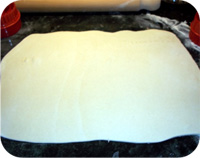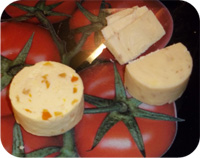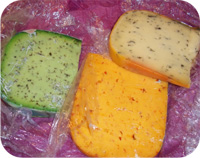 We made the shapes required for vol-au-vents, stuck them together and brushed them with egg wash. We baked them for 10-15 mins and let them cool before adding crumbled Wensleydale & apricot and cheddar & caramelised onion. We then heated them through again in the oven.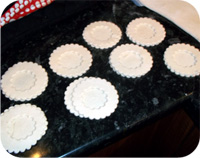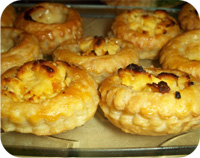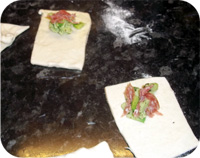 We cut rectangles of the pastry and filled one side with the nettle cheese and some salami before folding them over and sealing with egg wash. We cut out some little shapes to put on the top of the pastries to make them pretty. Topped with more egg wash, they went into the hot oven for 10-15 mins until golden brown and oozy in the middle.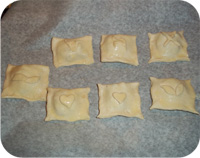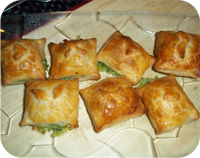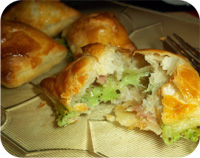 For the rest of the cheeses we made little circles which we folded over and a long sausage-roll shaped pastry with a mixture of cheeses and decorated with little lines of left-over pastry.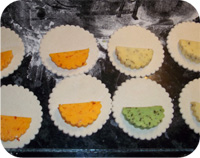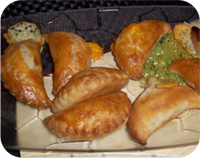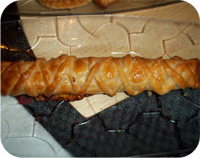 Search Cook Nights Recipes

Recipes by type:
Recipes by ingredients:
Recipes by Country: