Cauliflower with Coriander
We took a small head of cauliflower and broke it into florets. In our mortar we placed 1 teaspoon coriander seeds and ground them well with the pestle.
We added 2 tablespoons of olive to a pan and softened 1/2 a finely chopped onion before we added the cauliflower and the coriander and seasoning.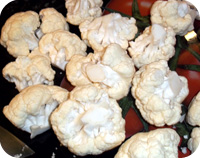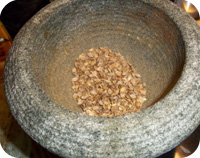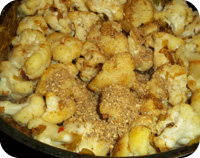 We cooked it slowly in the pan for 25-30 minutes until the cauliflower had taken on the wonderful flavours. To finish it off we added a knob of butter and crushed garlic cloves to the pan and cooked until the cauliflower was nutty and golden in colour but with still a bit of bite.