Bruschetta & Mezes
We had a sundried tomato bruschetta tapenade, so we cut up a crusty loaf and spread some of the paste on each slice. We then topped them all with crumbled feta cheese.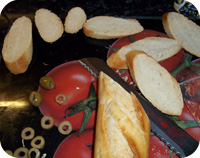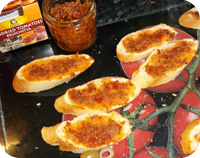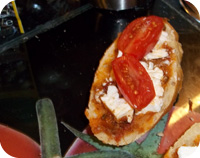 We topped some with halved plum cherry tomatoes, some with sliced green olives and some with sweetcorn. Before sprinkling with dried oregano and black pepper.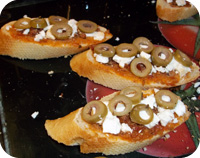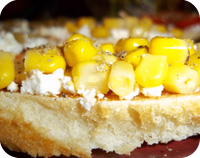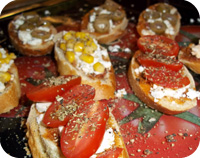 We then baked them in the oven for 5-10 minutes until warm and crispy.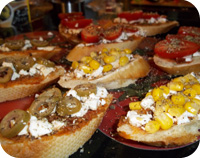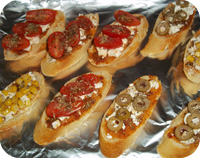 For our mezes we made a dish of ouzo onions and mushrooms. We sweated off sliced red and white onions and sliced chestnut mushrooms until they were soft but not coloured. We slowly added a good measure of ouzo and stirred it until the liquid had all been absorbed.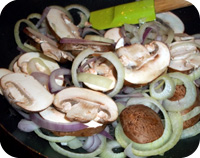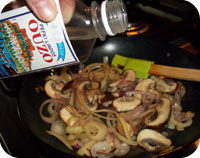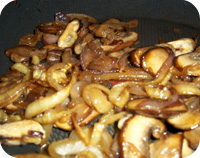 We baked the rest of our feta in tinfoil in the oven. We studded it with green chilli. capers and pepper.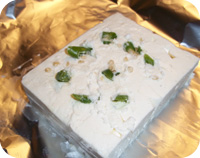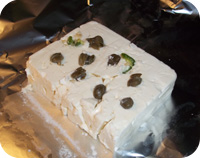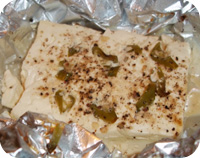 We also had some halloumi which we sliced and rolled in dried chilli flakes before grilling on a hot griddle pan. We also had a couple of slices of serrano ham which we rolled round cooked mussels and skewered with cocktail sticks. We also added them to the griddle pan to heat through.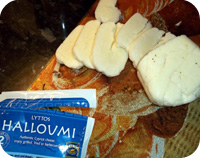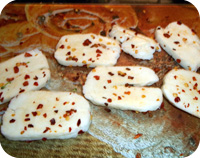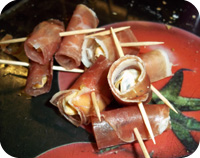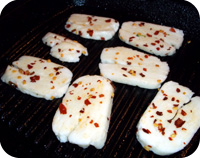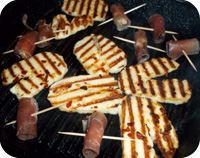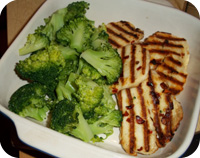 We served all the dishes together with a salad and some steamed fresh broccoli.