Black Pudding & Broccoli Tarts
Babs had bought fabby little tartlet cases with removable bases, so we decided to have another go at using pastry. We had round slices of smoked applewood cheese and some black pudding slices which we would use as our fillings. We used ready-rolled shortcrust pastry to line our cases, trimming off the excess. We then pricked the bases and baked until nearly cooked (5-8 mins).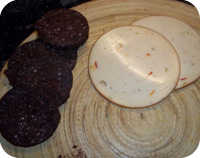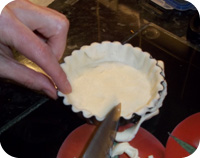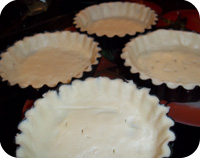 We put a slice of cheese on top of the pastry and added layers of steamed broccoli, more cheese and chilli - steamed broccoli and blue cheese - cooked black pudding and chilli.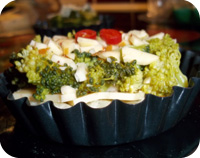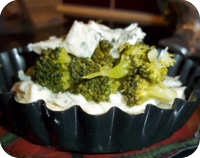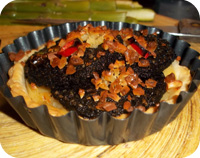 We then put them back in the oven for another 5 minutes to warm through. To our dismay, the pastry had shrunk during cooking and we've decided our blind-baking method was to blame.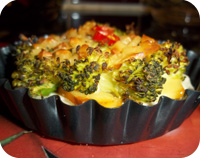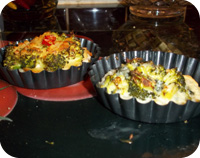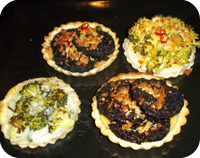 But once out of the cases even though they were a bit uneven, they still looked good and the fillings were so tasty we forgave ourselves.