Black Pudding Sauce with Spaghetti
According to some people we can never get enough black pudding or chorizo. We made small balls of black pudding, cut up some thin slices of chorizo, sliced some button mushrooms and spring onions. Sauteed them in a pan before adding a carton of passata and diced red peppers, stirred well together and let it reduce.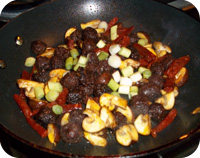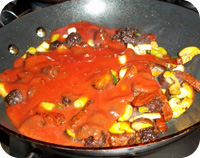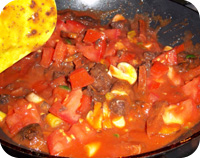 To our surprise the black pudding balls disintegrated during cooking making it into a rich thick tasty sauce. We then added fresh pasta which we made into spaghetti and combined this with the sauce and added some cherry tomatoes and served with a side salad.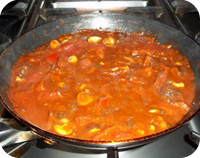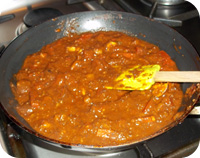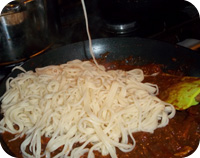 Another way of eating and using black pudding !!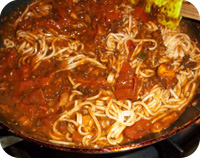 Search Cook Nights Recipes

Recipes by type:
Recipes by ingredients:
Recipes by Country: