Quorn & Green Peppers with Black Bean Sauce & Prawn Dumplings
We rinsed and drained a packet of salted black beans. And in a jug we put 200ml chicken stock, 2 teaspoons of sugar.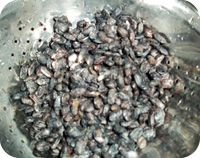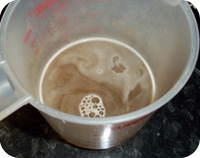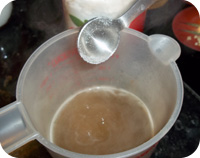 2 tablespoons of dark soy sauce and 4 tablespoons of rice wine vinegar.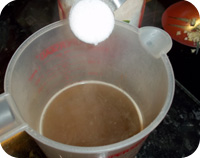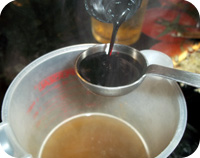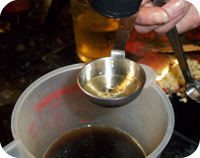 And finally 2 teaspoons of cornflour and gave it a good mix. In a pan, we heated 2 tablespoons of vegetable oil and added 4 cloves of chopped garlic.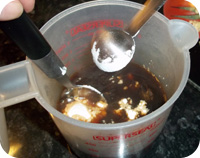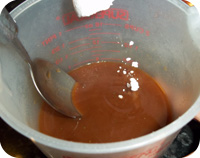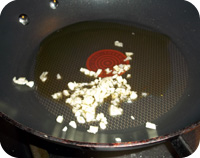 We then added the beans and cooked gently for about a minute before adding the contents of the jug to the pan.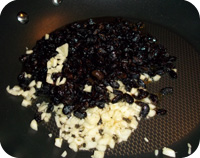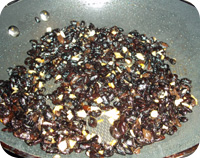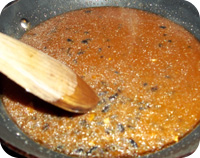 We brought it up to a boil, stirring all the time. Once thickened, we added Quorn chicken pieces and chopped green peppers.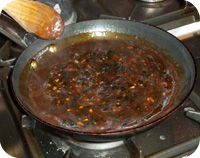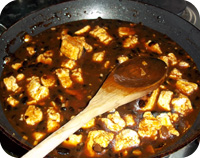 At the last minute we added some thin noodles to the sauce.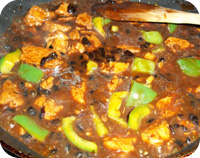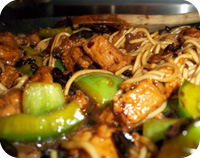 For the prawn dumplings we cut up two large raw prawns, and added chopped red chilli, ginger and some of our black bean sauce.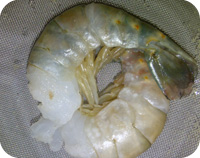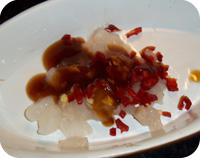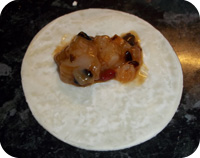 We placed a small amount onto the dumpling wrappers and folded them into half moon shapes, sealing them with a little water. We then boiled them for about 4-5 minutes.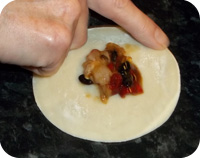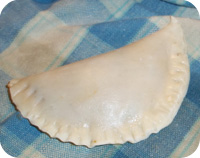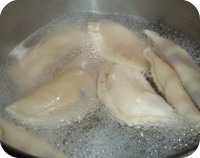 We served as a side to our black bean dish.