Lamb Beetroot Burger & Spicy Relish
We both love beetroot so were excited when Babs found this recipe to inspire us. We had a packet of cooked beetroot which we halved. We chopped 3 beets and added a splash of balsamic raspberry vinegar.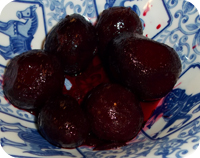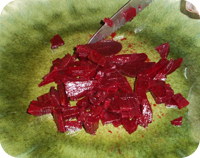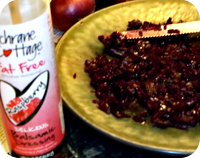 Into a blender we added the zest of a lime, a green chilli, two garlic cloves, and a small red onion. We blitzed the mixture for a minute or so. We had some minced lamb that we decided to use for this recipe.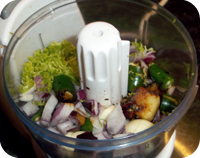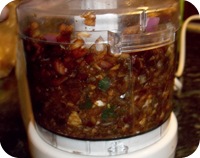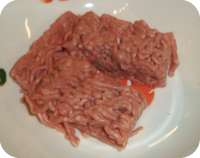 We added the mixture to our lamb mince and also added the chopped beetroot.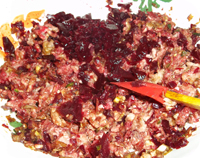 We mixed the ingredients well and seasoned with salt and pepper.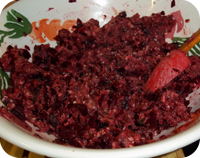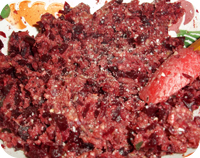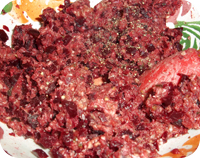 We let the mixture sit for a while until we were ready to cook it. For our "chips" we cut and a large parsnip and carrot into long batons.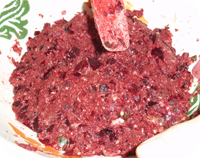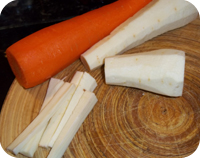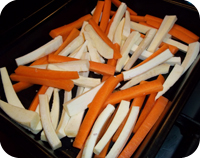 We roasted them in the oven with olive oil, seasoning, mixed herbs and parmesan.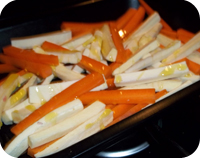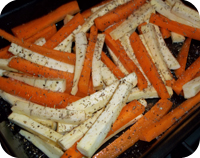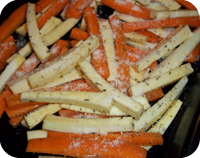 For our spicy relish we needed a red Scotch Bonnet chilli, some sliced red pepper, a red onion and red wine vinegar.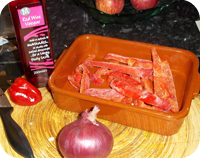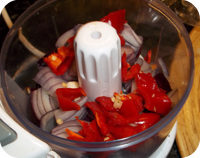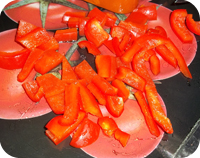 We put these (except the vinegar) in the blender and mixed well, adding some lime juice for extra zing.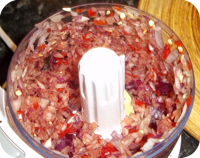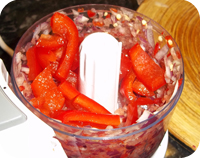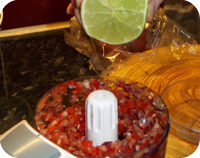 In a pan we heated the red wine vinegar before adding caster sugar.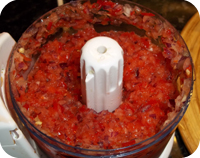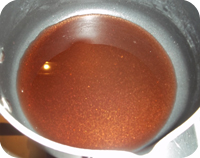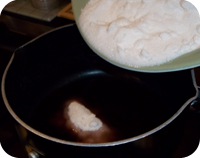 We stirred the sugar until dissolved and then added out blended mix. We kept it on the heat until it had reduced to a nice sticky consistency.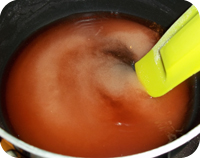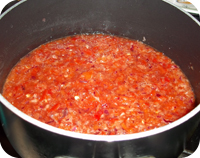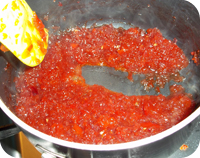 With our leftover beetroot we made a side salad. We shaped out beetroot and mince mixture into burger shapes and pan fried them.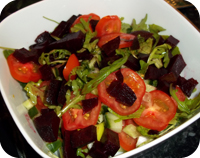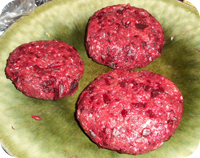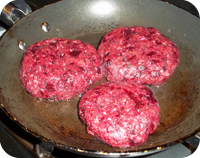 We made sure the burgers were cooked through before serving on a tiger bun. We spread the spicy relish on the bottom of the bun and placed the burger on top.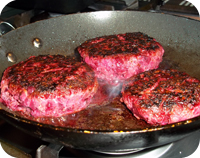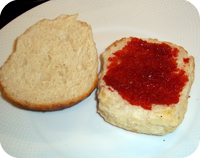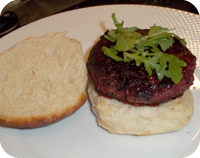 The flavour combinations were excellent and the burgers looked fantastic, we were amazed at how well the beetroot colour stayed. We served them with our roasted carrots, parsnips and side salad.