Beef Stir Fry
A nice easy dish we had had a busy weekend flying down to Portsmouth to see Mr Despinaki. We got some frying steak which we sliced thinly, we also chopped some shallots, spring onion and of course red chilli. We boiled some egg noodles according to the packet.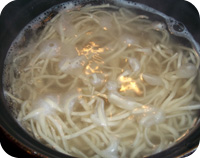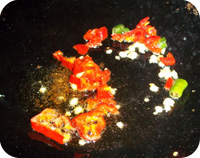 We then heated up the wok with some oil and added ginger, chilli, shallots and then the beef.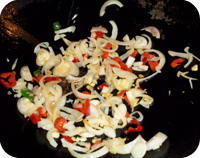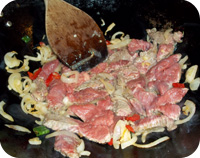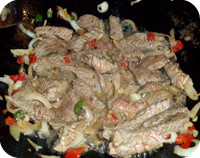 Once the beef was seared we added a packet of crunchy salad of cabbage, carrots, bean sprouts and lettuce. We then added a packet of Hoi Sin sauce and stirred through well before adding the cooked noodles - a doddle.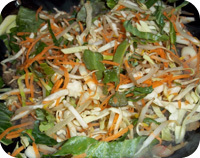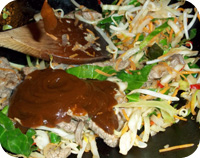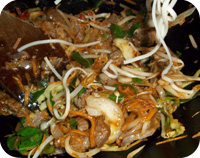 Tossed a few times in the pan to make sure it was all coated then served with more crunchy fresh spring onions.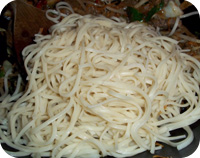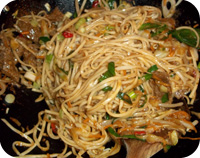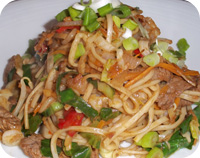 Search Cook Nights Recipes

Recipes by type:
Recipes by ingredients:
Recipes by Country: