Beef Dopiaza
For Babs' birthday we decided to have another go at the delicious that had been so successful first time round.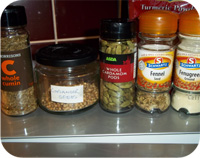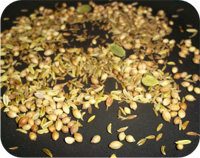 We roasted whole spices in a frying pan for a couple of minutes, taking care not to burn them, (1 teaspoon cumin seeds, 1 teaspoon coriander seeds, 3 cardamom pods, 1 teaspoon fennel seeds). We then put them in a pestle and mortar and crushed them to a powder together with 1 teaspoon ground fenugreek and 1 tablespoon ground turmeric.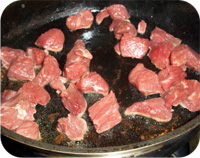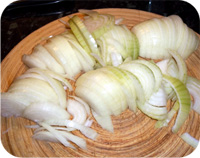 Next we browned off chuck steak pieces. Removed them to a plate, then added more oil and fried 4 sliced (half moons) onions till well browned.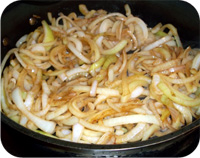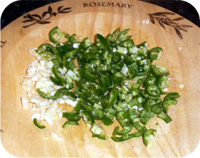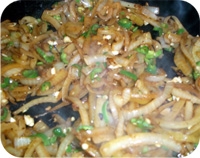 Then we added finely chopped garlic, 2 green chillies and a small piece of ginger and cooked for a further 2 minutes.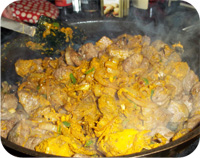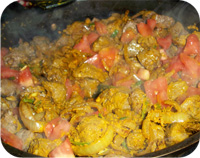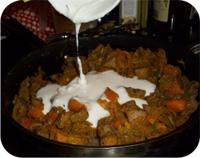 Next we returned the meat to the pan and added the spices and 2 medium tomatoes, skinned and chopped, and stirred everything around. Next we grated 75g creamed coconut into a bowl and combined it with 275ml of boiling water, when it was dissolved we poured it into the pan.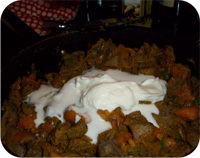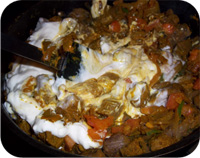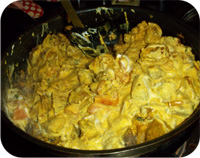 This was followed by 150ml of natural yoghurt. We brought the mixture up to a slow simmer, put the lid on and simmered very gently for about 2-3 hours, stirring occasionally.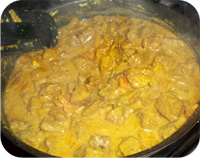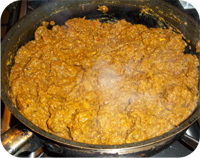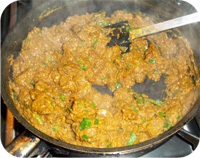 Just before serving we added the juice of 1 lime and sprinkled over some chopped fresh parsley. We served it with pilau rice.