Aubergine Lasagne
We sliced a leek, some miniature portobello mushrooms, chopped red, green and yellow peppers and finely chopped a couple of cloves of garlic. We rolled out and cut a few sheets of our own fresh pasta.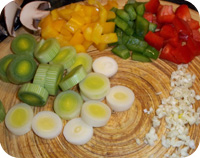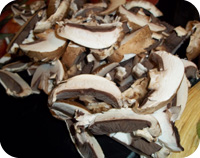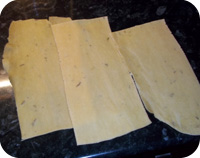 We sautéd the leeks with the garlic then added the mushrooms then the peppers.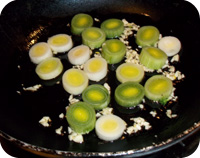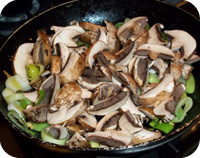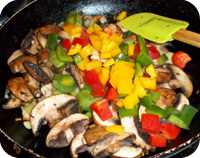 We let the vegetables cook down a bit before adding a tin of chopped tomatoes and a good heaped teaspoon of dried oregano and seasoning.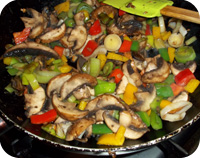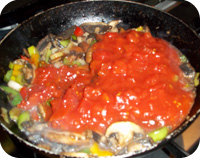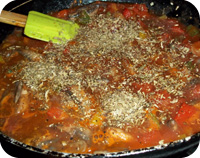 Meanwhile we cooked our pasta in boiling salted water for about 4 mins. We sliced a large aubergine and dusted the slices in seasoned flour.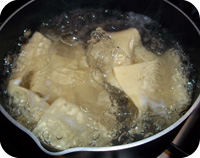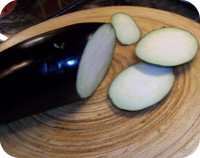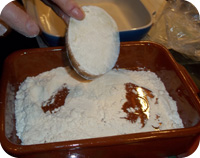 Once they were all coated we fried them for a about a minute each side in a little oil until they we lightly golden.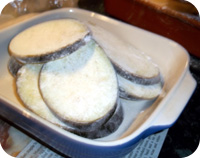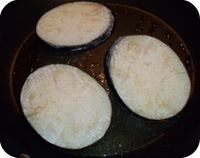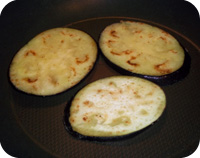 We let them drain on some kitchen towel. W sliced up a ball of mozzarella and started to assemble our lasagne. We layered aubergine slices at the bottom and topped with some veg sauce mix.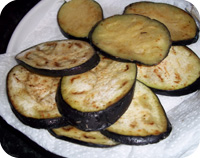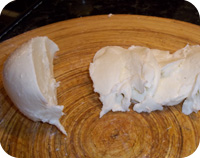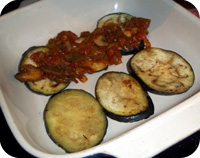 Then some of the mozzarella and a couple of pasta sheets. We then continued the layering process until all of our ingredients were used. We sprinkled some parmesan cheese on top.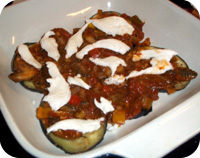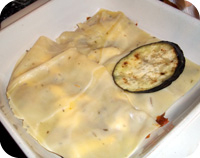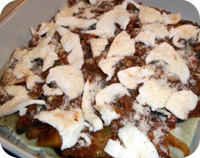 And grated some dark chocolate (70% cocoa) on top before baking in the oven for 25-30 mins.