Asparagus & Prawn Pie
The asparagus season has been very disappointing this year but when we could get our hands on some decent stalks we couldn't resist using it. We used some ready-rolled shortcrust pastry to line a large tart case. We blind-baked it in the oven for 10-15 mins before adding our filling. Some chopped leeks which we had gently fried and some cooked peeled prawns.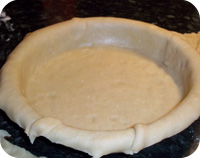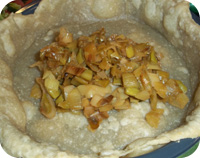 We then crumbled over some strong blue cheese and some chopped smoked applewood cheese before topping with our asparagus which we had blanched.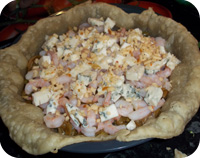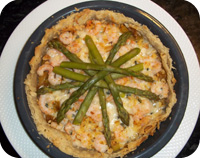 We put the tart back into the oven for another 5-10 mins until the cheese had softened and the filling was warm right through. The filling was delicious but our pastry wasn't perfect because of how we blind-baked it. We've decided to buy and use baking beans next time!